Applies to: I41HD/I41FD/I81BC
Once the camera is connected with the phone APP, the users could set up motion detection for the camera. Here is the instruction about how to set it up step by step.
1. Please make sure the camera is online, and click the wheel button to enter the settings of the camera.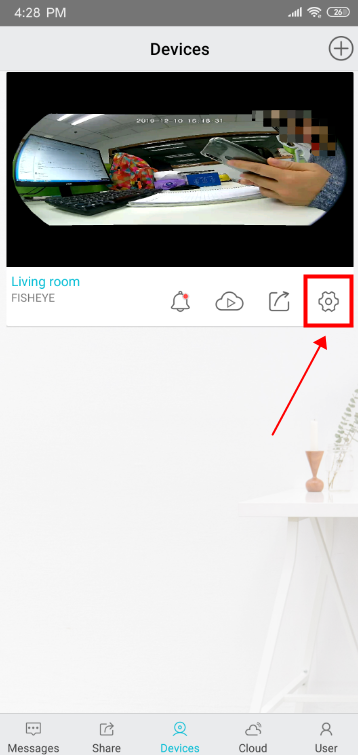 2. Then, please select SD Card Management to check the SD is recognized or not: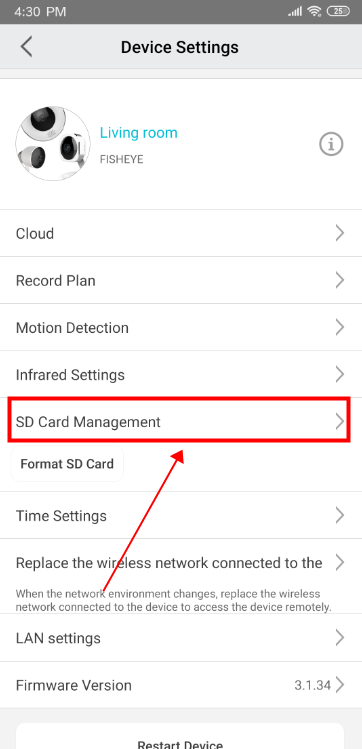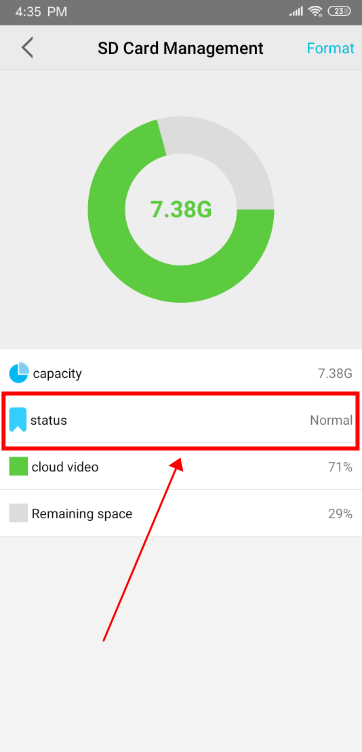 3. Then, please select Motion Detection for the camera: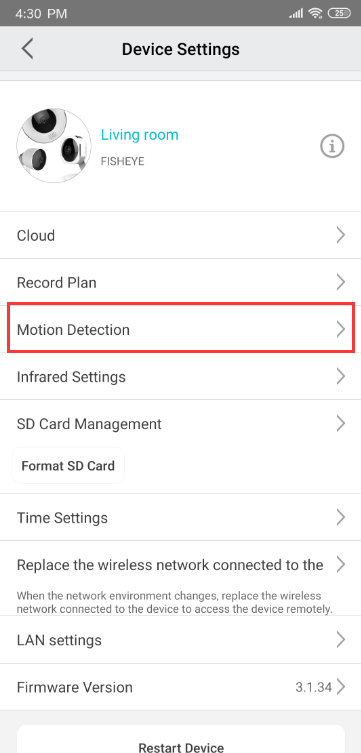 4. Next, please enable the Alarm enable. After that, the motion detection of the camera is enabled. Once the camera has motion detection, the APP will receive the alarm notification.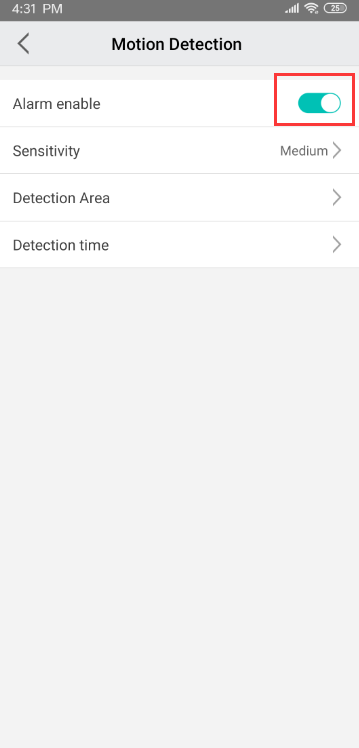 4. For motion detection, the users could adjust the sensitivity, detection area, and detection time.
The default sensitivity of motion detection is high, and the default detection area is full, and the default detection time is all day mode. The users could adjust the settings based on their own requirements.