Applies to:
NW41V/N441H/N441K/N28WEB/N441B/N441D/N441L/N44PAN/N44PAJ/N34WDB/N34WDD/N44WEB/N44WED/N44WEC/NW41V
The camera connects to the NVR by its own wifi.
When the camera's wifi signal is too weak, we can use another camera which signal will be better, act as a bridge to connect the weak signal camera to the NVR.
Steps to setup:
1. Pls right-click the mouse, and click "video manager", Then pls click "Repeater".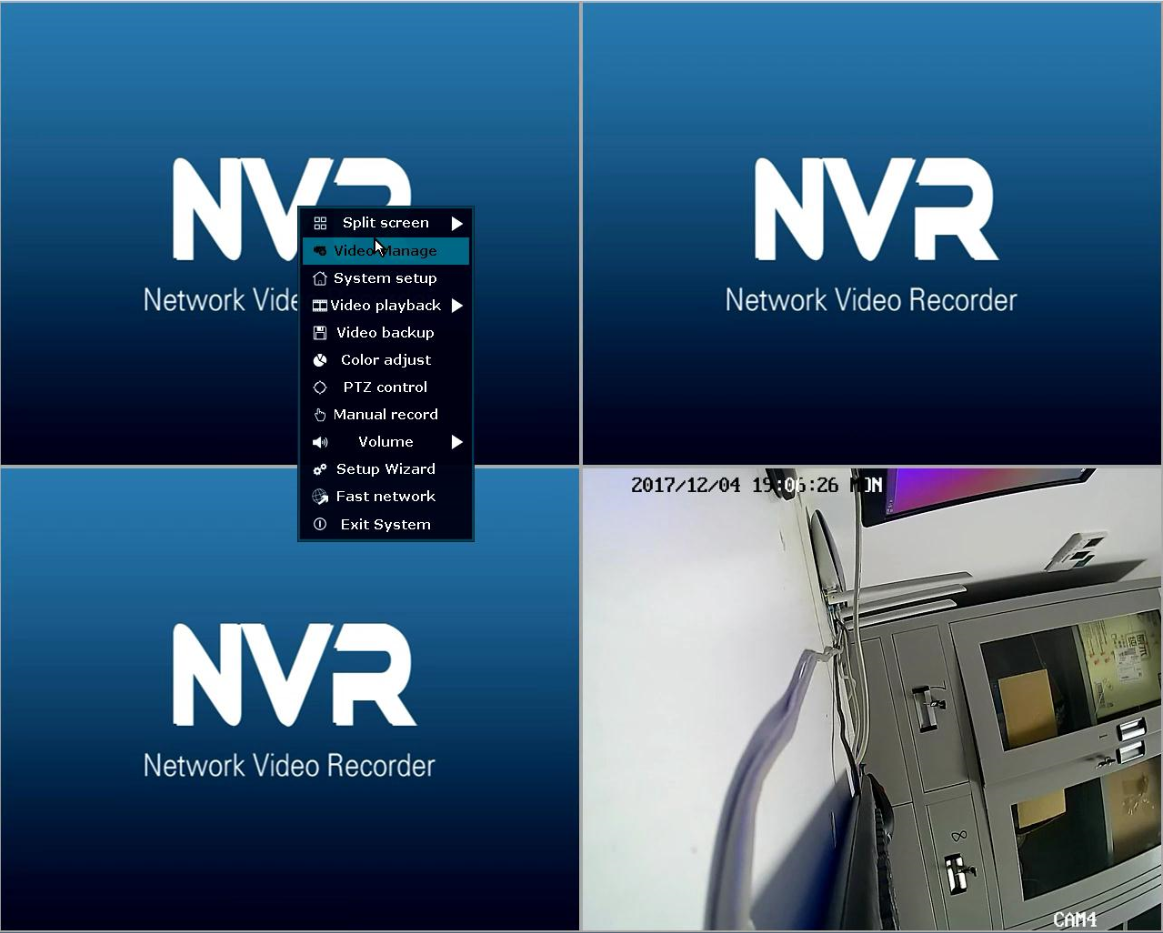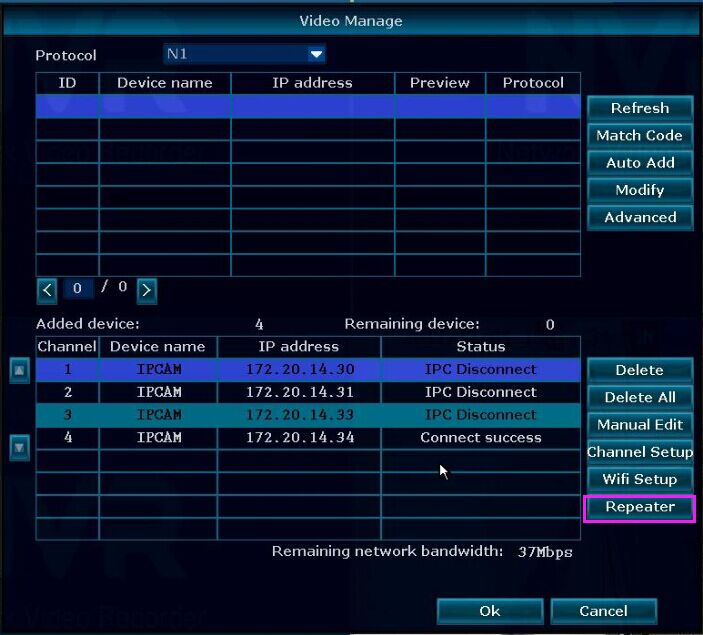 2 Click Refresh to get the repeater status of the cameras. Then you can connect the camera to the bridge camera by clicking the "+" icon. For example, if you want to connect camera 2 to the NVR via camera 1, you can click the "+" icon after camera 1.
Then click "Save".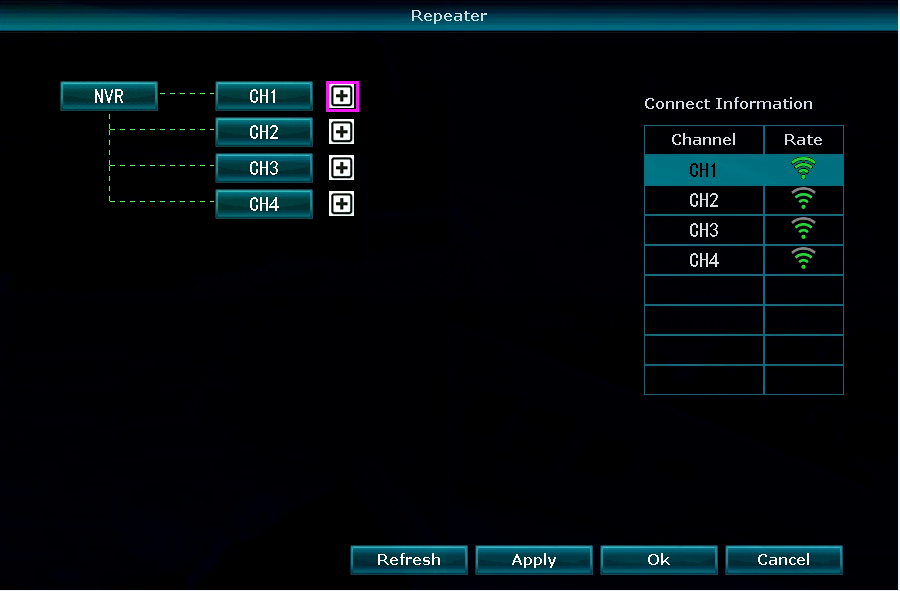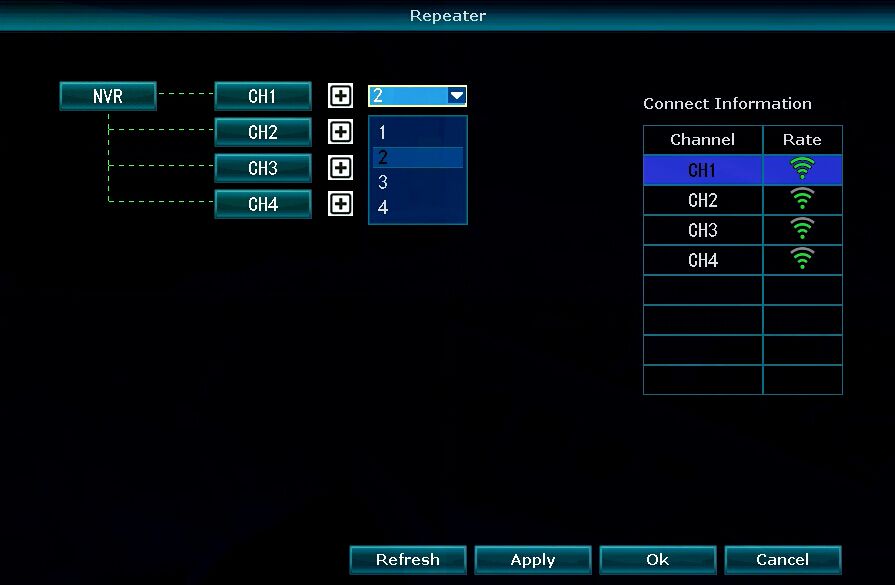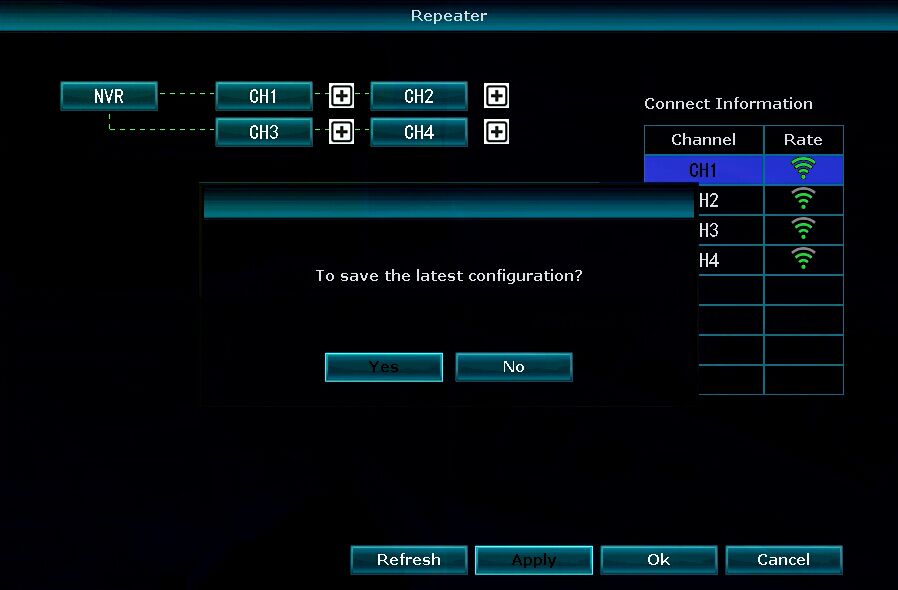 4 After configuration, you should wait several minutes for the camera to reconnect. Then click Refresh to get the new repeater status.
Note:
1 If the line between NVR and Camera is red. It means that the signal is too weak to repeat. You should reduce the distance between NVR and camera, then click Refresh.
2 The signal intensity of the Repeater Camera(nearer one) must be up to 80% for the farther one to connect.
Radio antenna extension line
A radio antenna extension line(3 meters long) is used to avoid signal loss owing to the obstacle(such as a wall) between the NVR and camera. The antenna extension line should be near the NVR.

Note: If you have to change the antenna with the 3-meter Radio antenna extension line, please restart the camera to reconnect.