Applies to: DVR & NVR
DVR/NVR can record and playback only after a hard disk is installed. Otherwise, you can only preview the real-time recording.
Note: Before installing a hard disk drive (HDD), please make sure the power is disconnected from the DVR/NVR. Please make sure you are using the surveillance hard drive instead of PC hard drive.
Steps:
1. Remove the cover from the DVR/NVR by unfastening the screws on the back and side.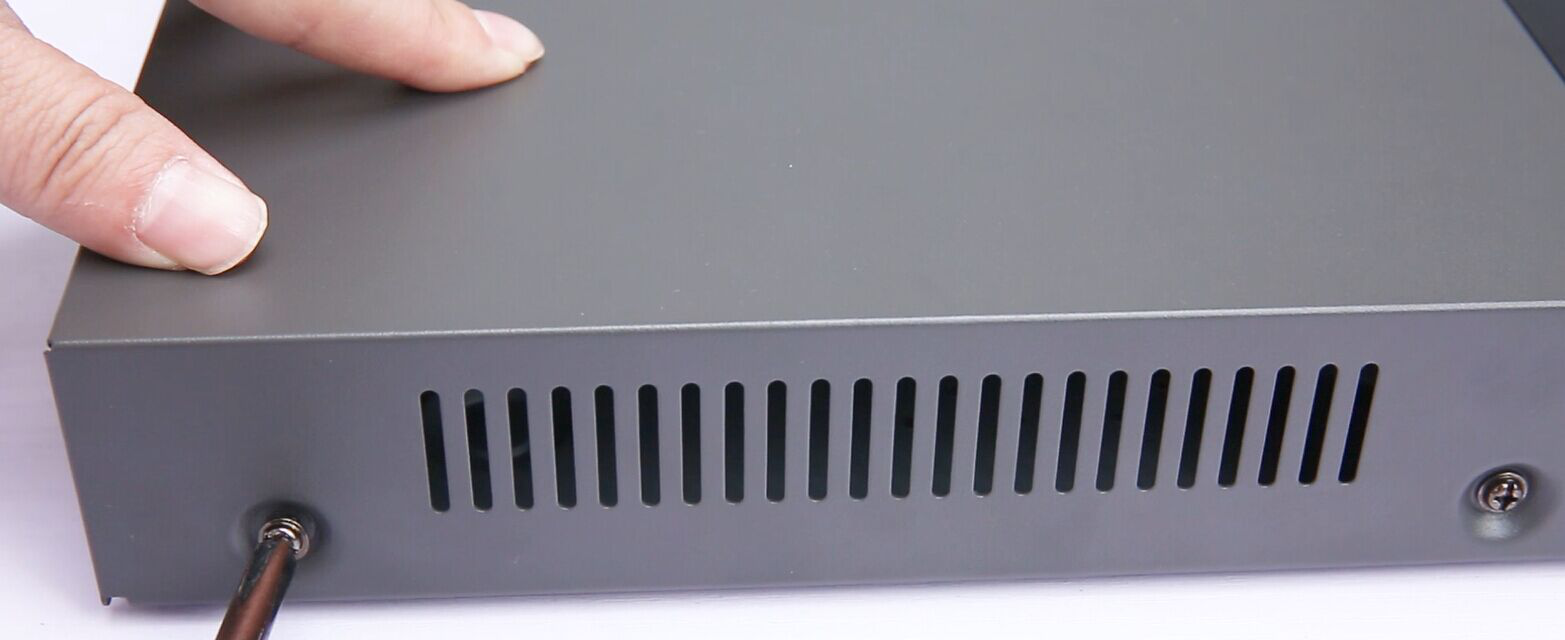 2. Find out the power cable and data cable of the hard disk from the DVR/NVR accessories box, and prepare a hard disk and the hard disk screw. See in the picture on the left-hand side, the three-color power cable is on the left and the blue data cable is on the right.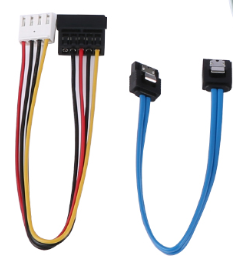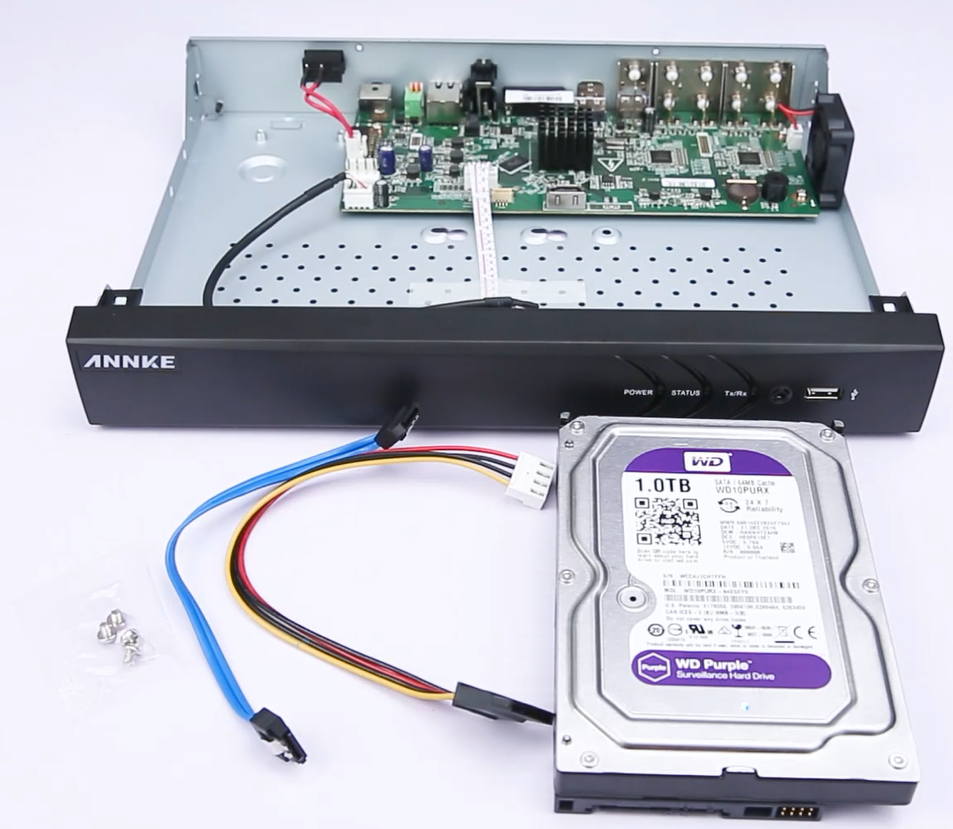 3. Connect one end of the power cable to the motherboard of the DVR/NVR.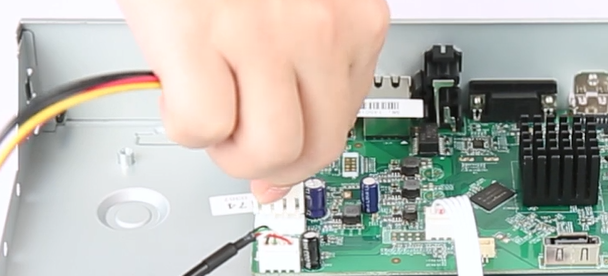 4. Connect one end of the data cable to the motherboard of DVR/NVR.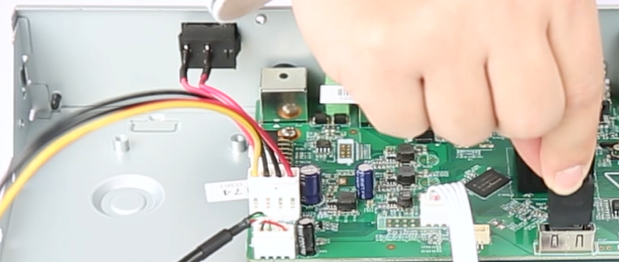 5. Connect the data cable and the power cable to the HDD.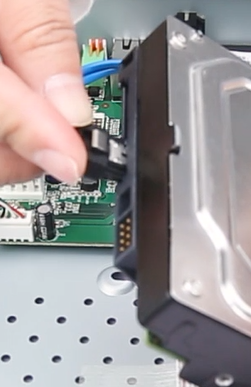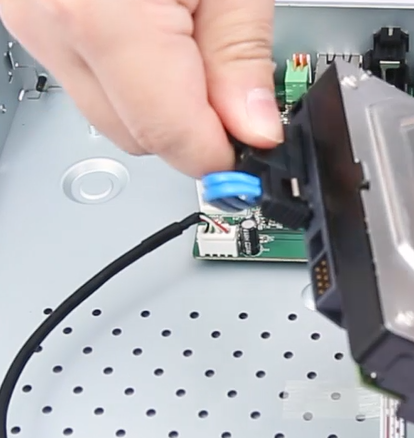 6. Place the HDD on the bottom of the device and then fasten the screws on the bottom to fix the HDD.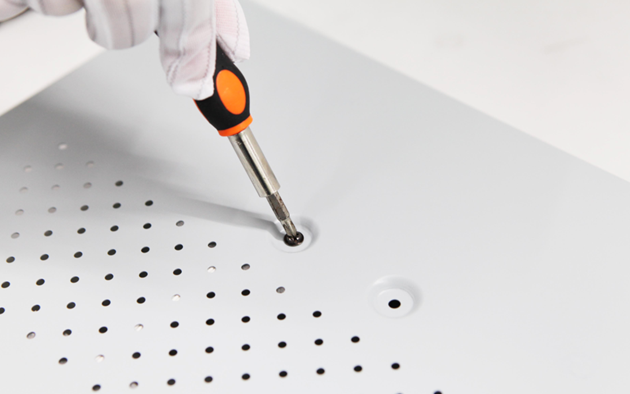 7. Put back the cover of the DVR/NVR and fix screws.