Applies to: DN41CK/DN81BL/DN81BG/DT61BB
Notice: When you Activate the DVR box, please do not forget to set up the "Email to reset password". Base on the email address, it would be easier for you to reset the password. If you did not set up the email address, you can only contact our engineer for the password reset.
When you forget the password but confirm that you have set up the email for the password. Connect your Sannce system to the router via an ethernet cable, go to the login interface, and click the forget the pattern and forget the password to get to the password reset page.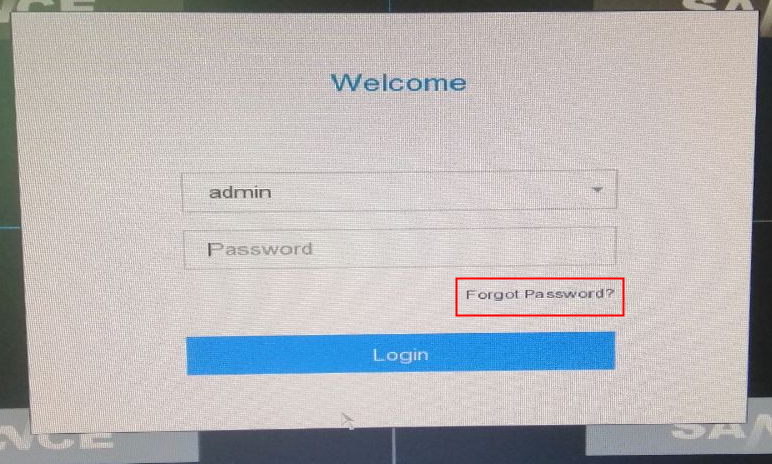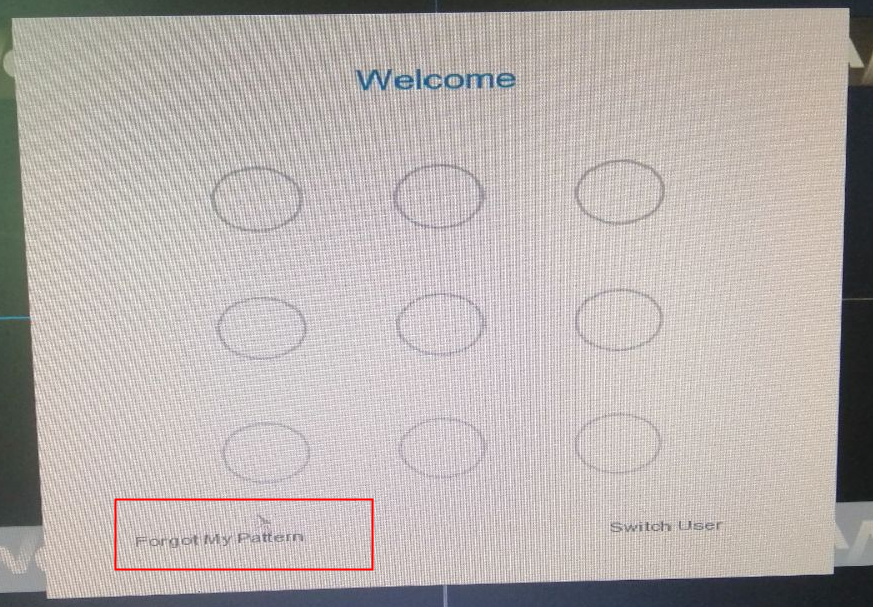 Then you can get this "Verify by Reserved Email".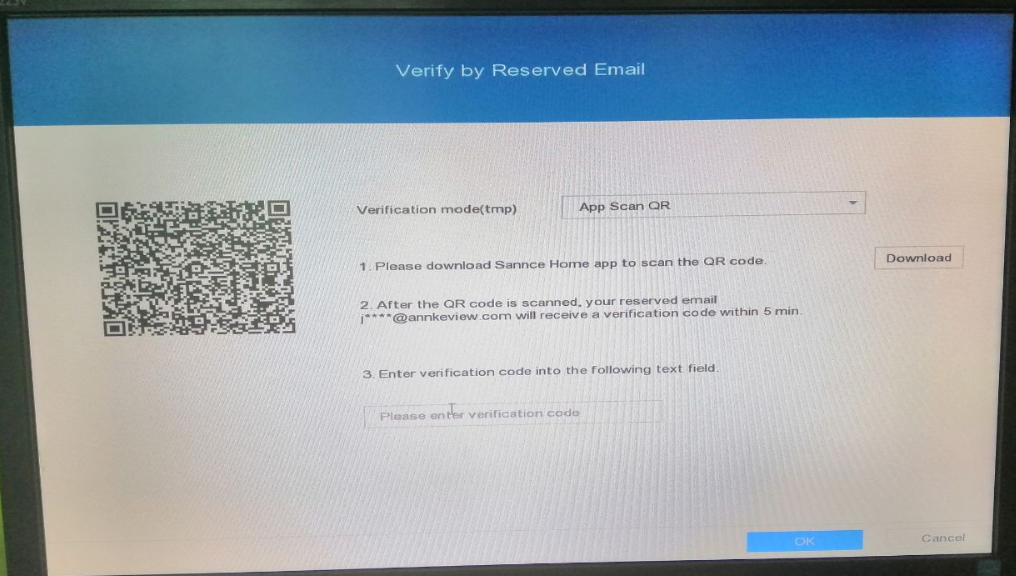 Download the APP "Sannce Home" and register your own account and login in. Click "Add device" or Scan QR code. Scan the Code on the "Verify by reserved email". Then you will get an email from NVR that will share your verification code via your registration email in 5 minutes. input the verification code and reset the password again.