Applies to: DN41CK/ DN81BL/ DT61BB/ DN81BG
Gmail setting
Log in to your Gmail account on the computer. Open the website below and make a sure less secure app is turned on.
https://myaccount.google.com/security?pli=1#connectedapps
Internet status confirm
Check P2P status and make sure it is online. If it is not online, here is a solution.
https://support.sannce.com/hc/en-us/articles/900000545803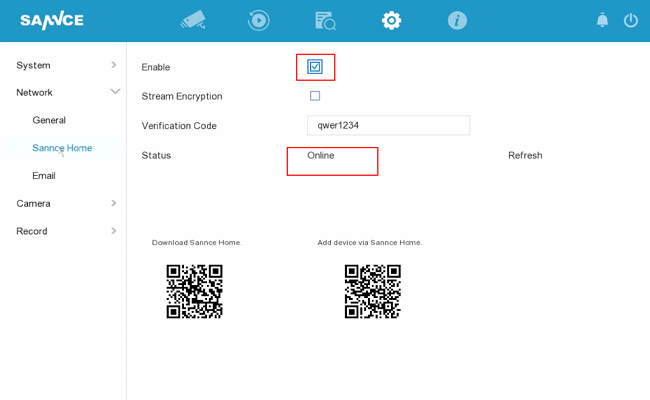 Gmail parameter setting in DVR
Go to Setting-->Network-->Email and set up email alert like the picture below.
The SMTP server is smtp.gmail.com
The user name is your Gmail account
SMTP port is 587 or 465
password is your Gmail password
Tick SSL
the sender can be anything
sender's address is your Gmail account
the receiver can be anything
receiver's address can be any email address
tick option enable attached file
click test. If the test succeeds, all is working.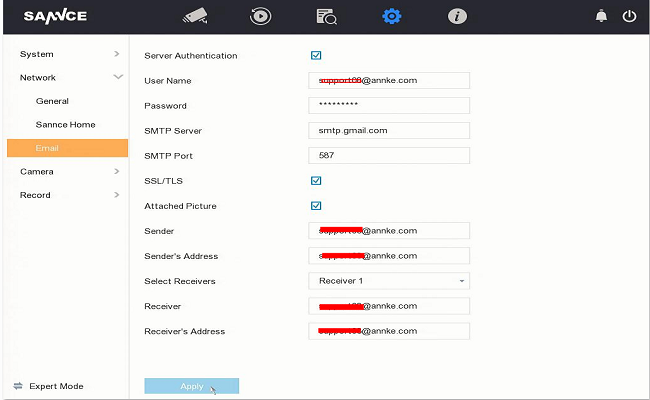 Motion setting Linkage
Please go to Setting-->Camera-->Smart Event. Enable the alarm, then go to cover the available area.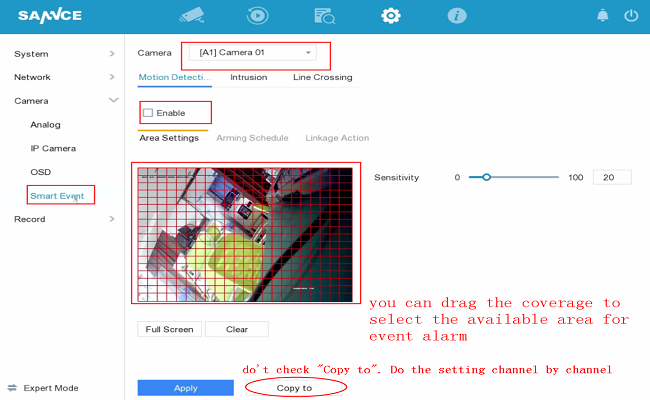 Go to the Arming Schedule to select the available time for the alarm notification.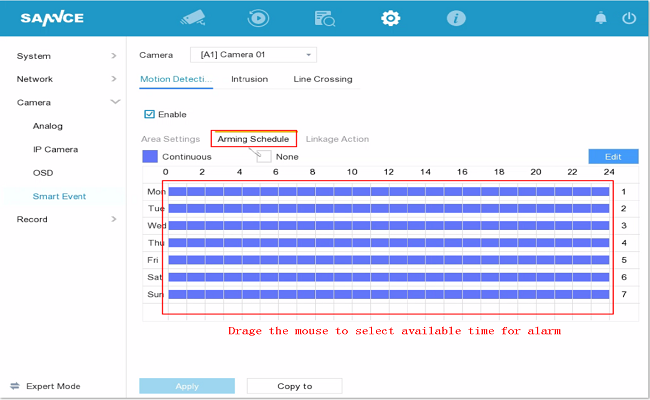 Go to Linkage Action to check the Send Email linkage.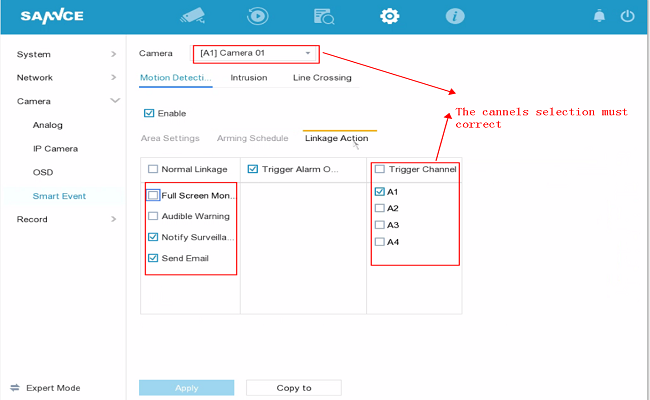 After that, you could receive the alarm notifications for motion detection on your receiver's email.