Applies to:
NP41F/N43SU/N44SU/N48PZ/N481U/N441U/N44PBD/N461W/N48PAU
The camera should meet two requirements.
1. It must support the onvif protocol.
2. The IP camera's resolution should be equal to or lower than resolution NVR. For example, if the NVR is 720P but the IP camera is a 1080P resolution, NVR is not able to display a video of this IP camera.
Below is the instruction.
1. Plug the camera to the router by an ethernet cable or make sure the camera is connected to the wifi of the router, and then connect the camera to a power adapter.
2. Connect the NVR to the same router by an ethernet cable.
3. Go to the Main Menu-->System-->Digital-->Digital Channels to tick Enable and click Add.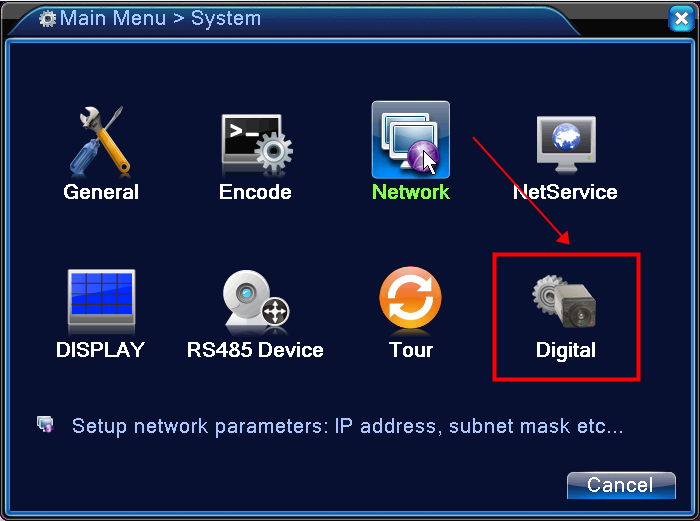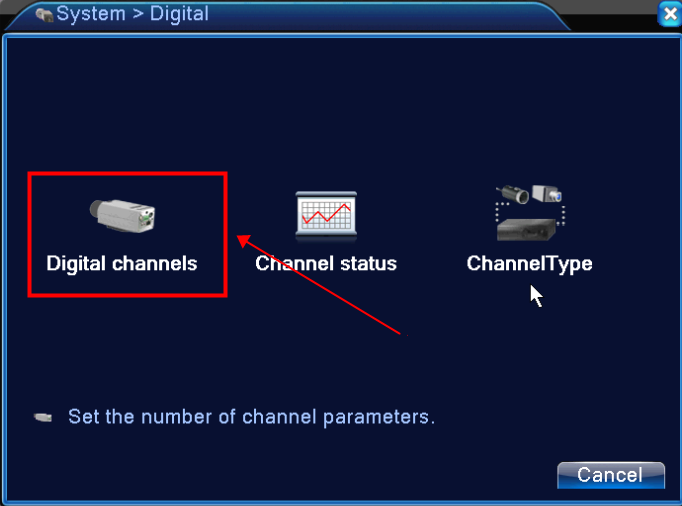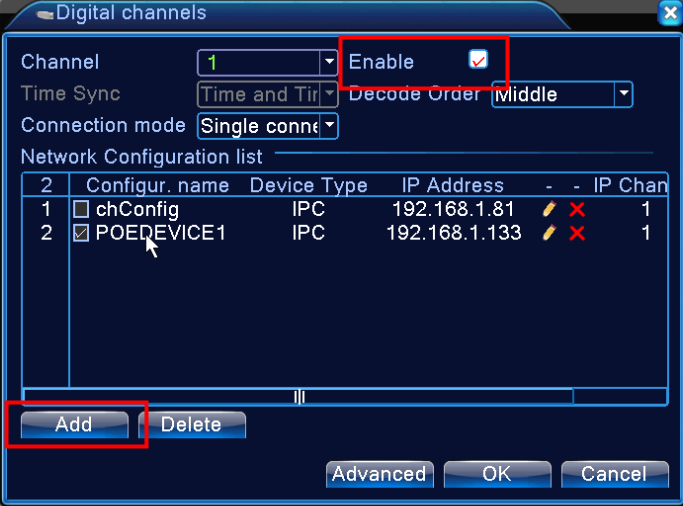 4. It will search for the camera's IP. Double click IP to add it.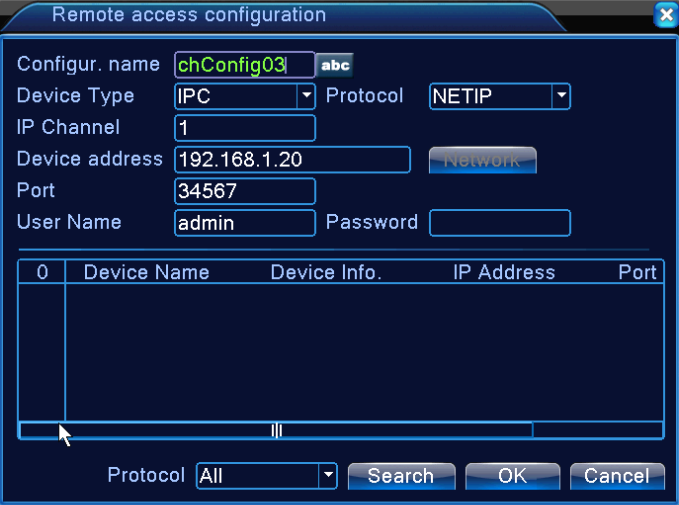 Come back to the main screen and the image of the IP camera will display.