Applies to:
NW41V/N441H/N441K/N28WEB/N441B/N441D/N441L/N44PAN/N44PAJ/N34WDB/N34WDD/N44WEB/N44WED/N44WEC/NW41V
If you want to use the phone or computer to connect system, p2p status must be online like the picture below.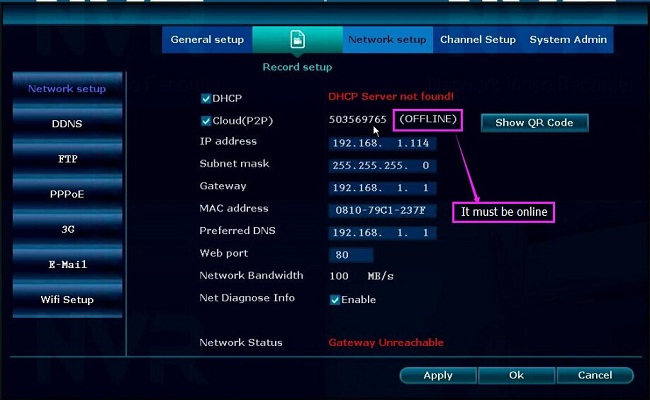 if it is offline, please check setting and connection.
1. Please make sure NVR is connected to the router by network cable.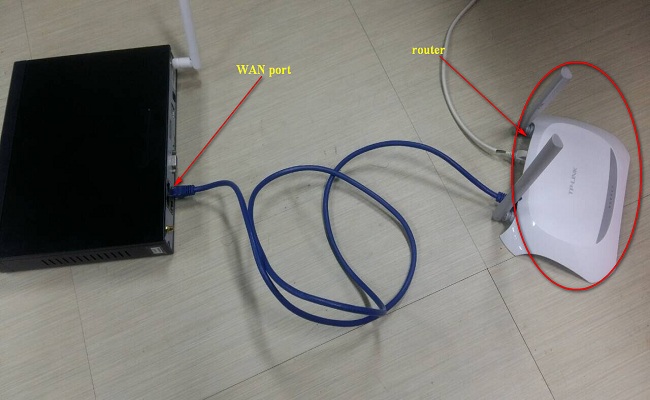 2. Please make sure you are using WAN port instead of LAN port on NVR to connect the router.