Applies to: DN81Q/DN41Q
1. Plug the USB drive in the USB port of DVR
2. Go to Main Menu—>Record—>Backup, select the USB drive.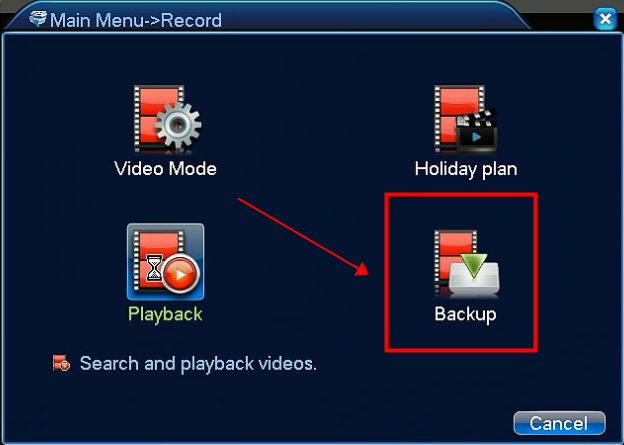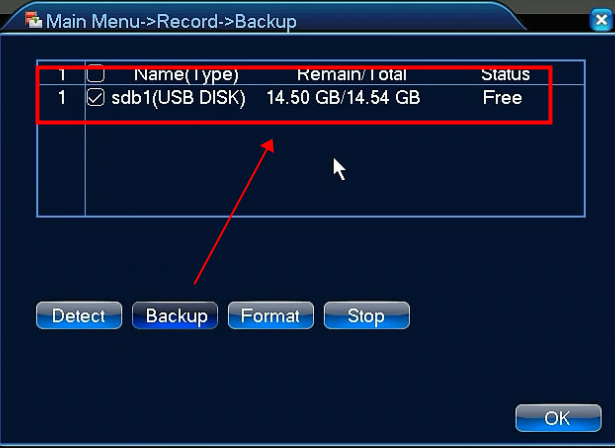 3. Click backup and the dialog box will be popped up. You can choose the backup files according to the type, channel, and time. Add files, select Backup format (AVI or H.264), and click "Start".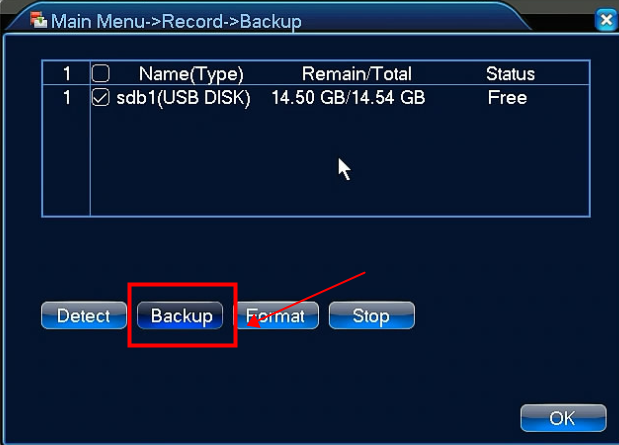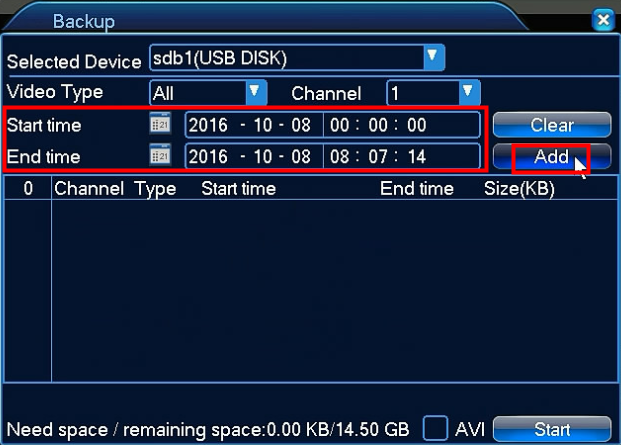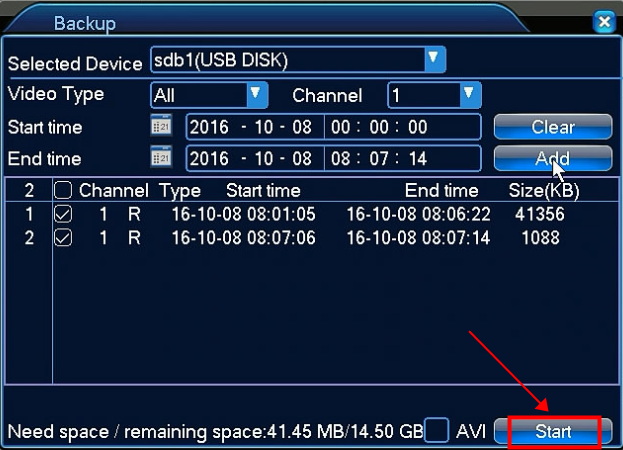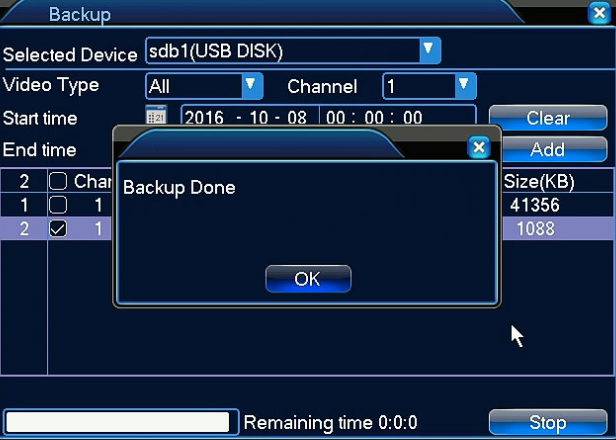 Here is a player which can play the H.264 video file on windows computer.
http://sanncegroup.com/document/Computer%20software/20140328_Ver1.0.1.6.rar