Applies to: N48PT
1. The NVR needs an internal hard drive for recording. Without the hard drive, the system can show live viewing but can not record and playback. Go to the Config-->Storage-->HDD Manage to check if the hard drive is working.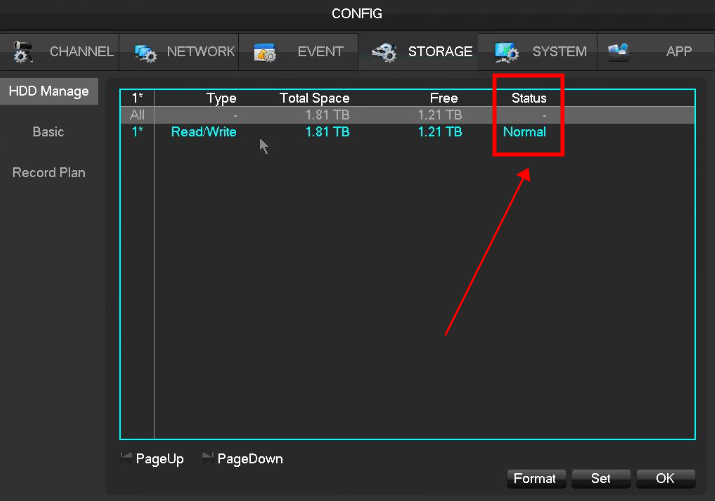 2. Go to record plan
select channel
select day and period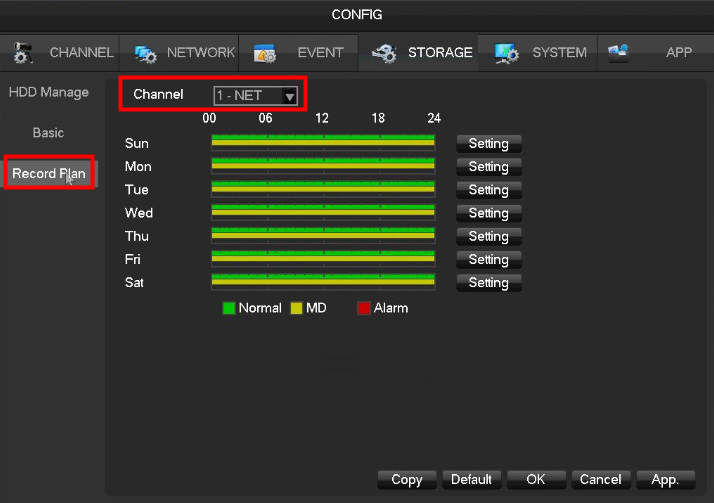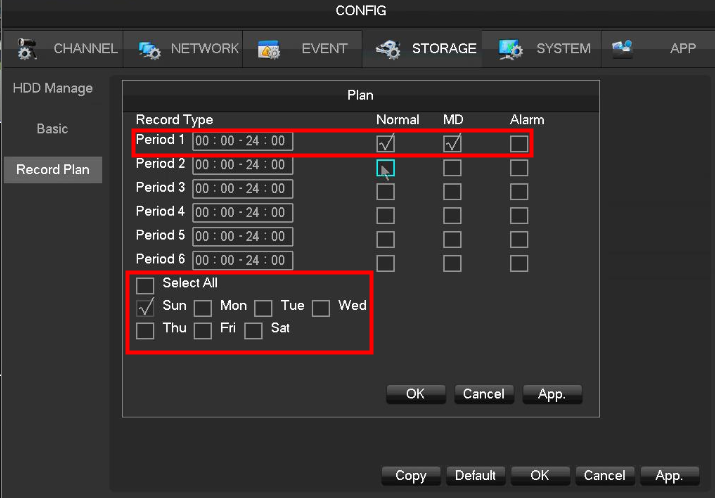 3. Go to Config-->Channel-->Detect to set up the motion detection settings.
select channel
select motion detection in alarm type
tick enable
select sensitivity
select area
Go to linkage config to select record channels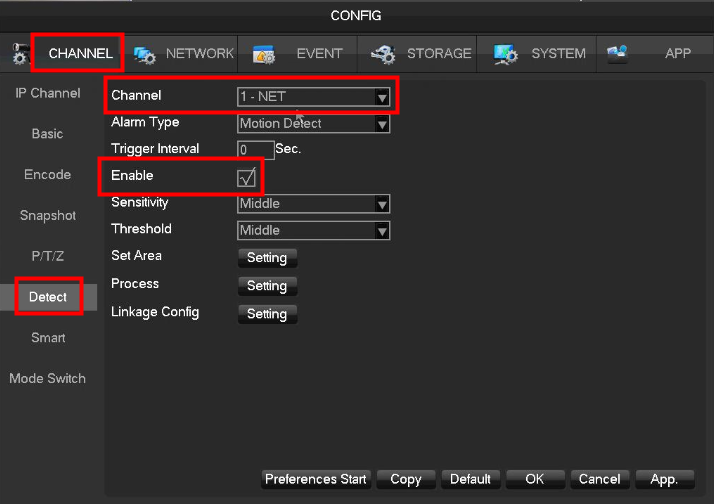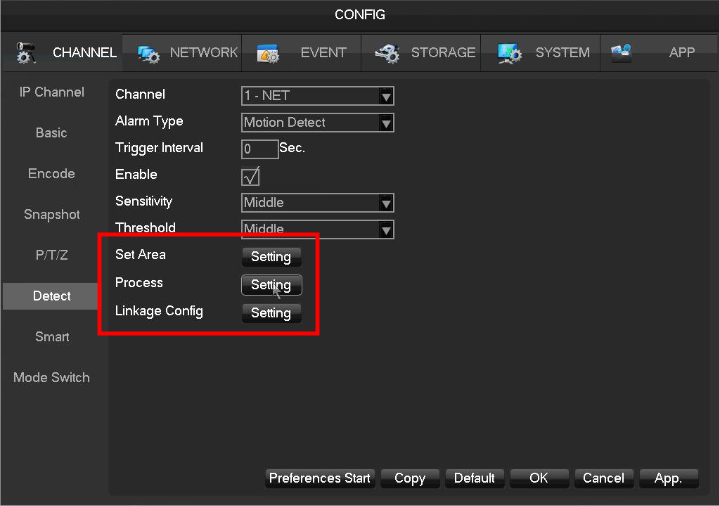 3. Go to playback to play motion detection recording.