Applies to: DN41CK, DN81BG, DN81BL, DT61BB
The article will introduce how to set up the recording, If this guide can not solve your problem, please submit a request here to the technical support for more details.
HDD installation
Kindly please confirm that if you have installed the HDD inside the box? If not, Kindly please follow my guide here:
Before installing the hard drive disk, please power off the system if it is on. then Loose all screws that are fixing the box cover.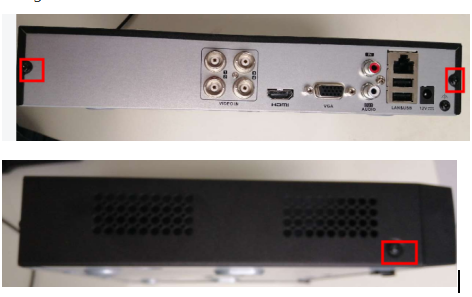 Connect the hard drive to the DVR System.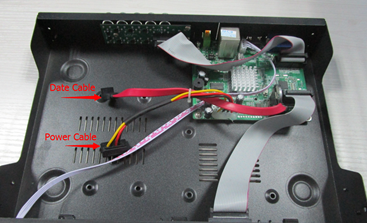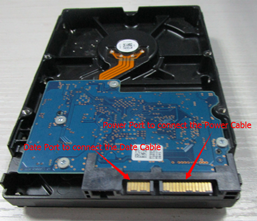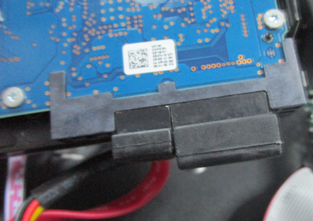 When you finished the HDD plug, You can fix all the screws, Contain the 4 screws for HDD, and screws for the box cover.
HDD status checking
When confirmed HDD is successfully installed HDD inside the box, you can check the HDD setting.
Please go to "Setting"-"record"-"Storage":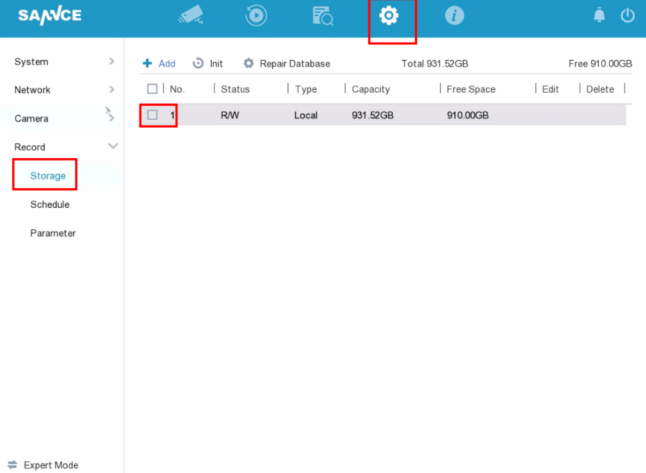 If the HDD status is "error", you can init it to make it work normally: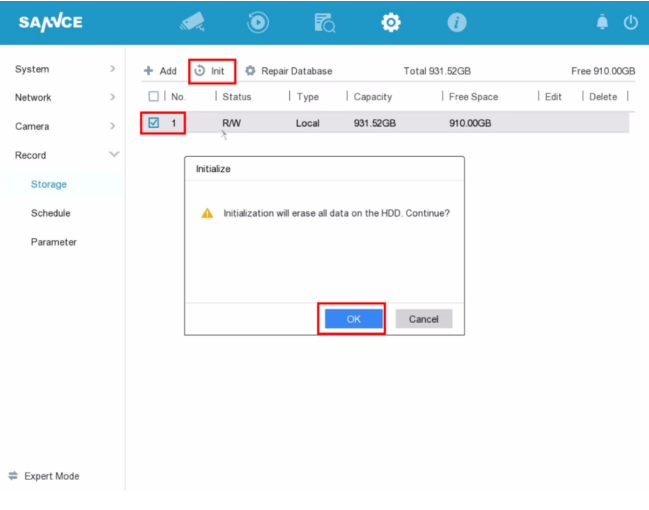 Continue recording setting
Please notice that the system default setting continues recording If nothing changes you can directly leave it as default.
Please go to "Setting"-"record"-"Schedule":
Please directly enable the schedule first, Then click the continuous, then drag the time in the schedule.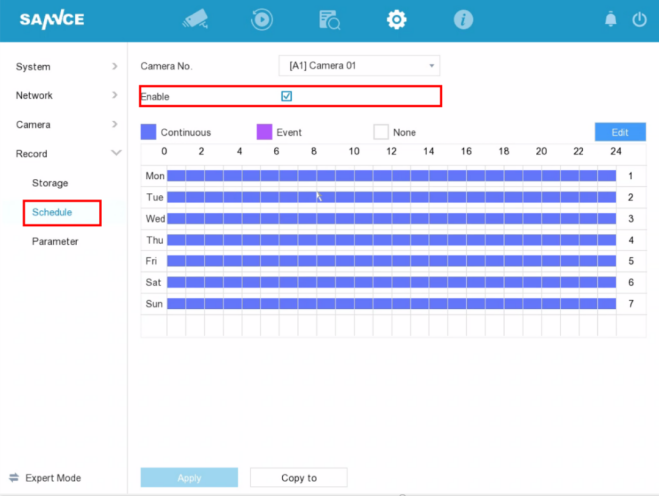 When finish the setting in one channels, You can directly click "copy" to all channels