Applies to:
DL41B/DL81B/DL41A/DL81A/DL41D/DL81D/DH81S/DH81X/DH81NG/DM41D/DM41A/DM81A/DN41D/DN81D/DN41S/DN41NA/DM41H/DM81H/DM21O/DM31O/DE41N/DE81N/DN81NB/DM81Z/DM61W/DG81CP/DG81CQ/DH81NK/DG81CR/DH41NK/DM41G/DN41CJ/DN81BJ/DN61EC/DG81W/DG61X/DG41T/DT81DQ/DT41DC/DT61ER/DG41BE/DG81BE/NP41F/N43SU/N44SU/N48PZ/N481U/N441U/N44PBD/N461W/N48PAU
The recorder needs an internal hard disk drive for recording. Without the hard disk drive, the system can show live viewing, but can't record or playback.
1. Please make sure the hard drive has been installed.
You can go to Main Menu—Info—HDD Info to check if the HDD Status shows Normal.
The first time installed hard drive needs formatting, pls go to Main Menu- Advanced Settings -Hard disk management, click format, select hard disk.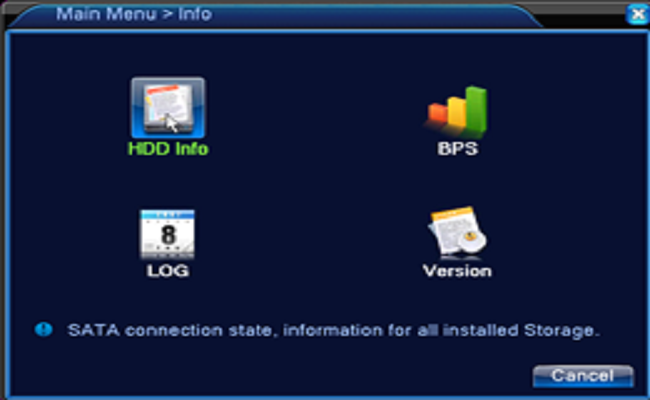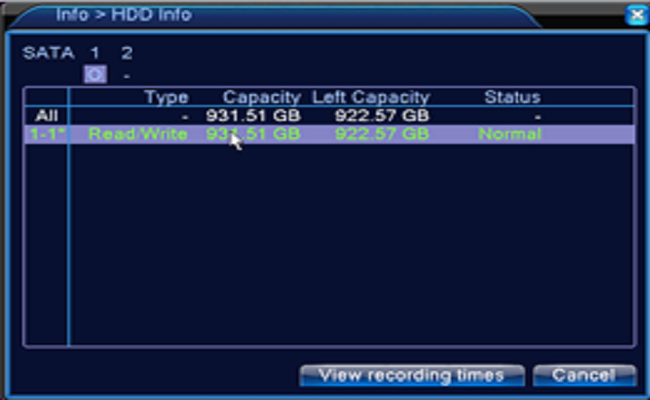 2. Please go to Main Menu--Record--Record Conf.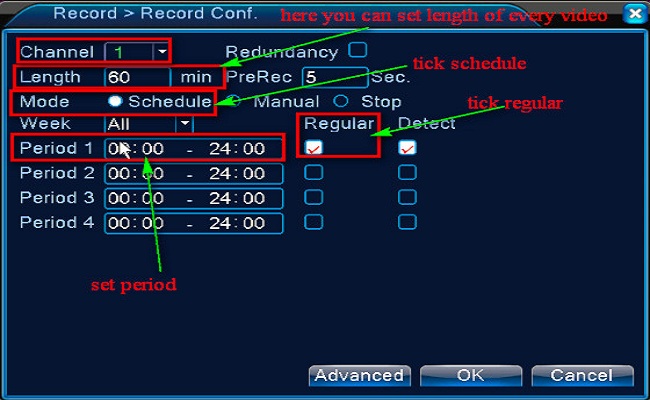 3. You can go to Main Menu---Record---Playback to check recordings.