Applies to: DN41CR/DN81BR/DT61BR/DT61BT
For this system, there will be two optional ways to reset the password, please kindly find which way is suitable for you.
1. Reset the password via the security questions.
Please click the Forgot Password option on the below page, and then answer all security questions. The answers are set up by yourself when you set up the system for the first time.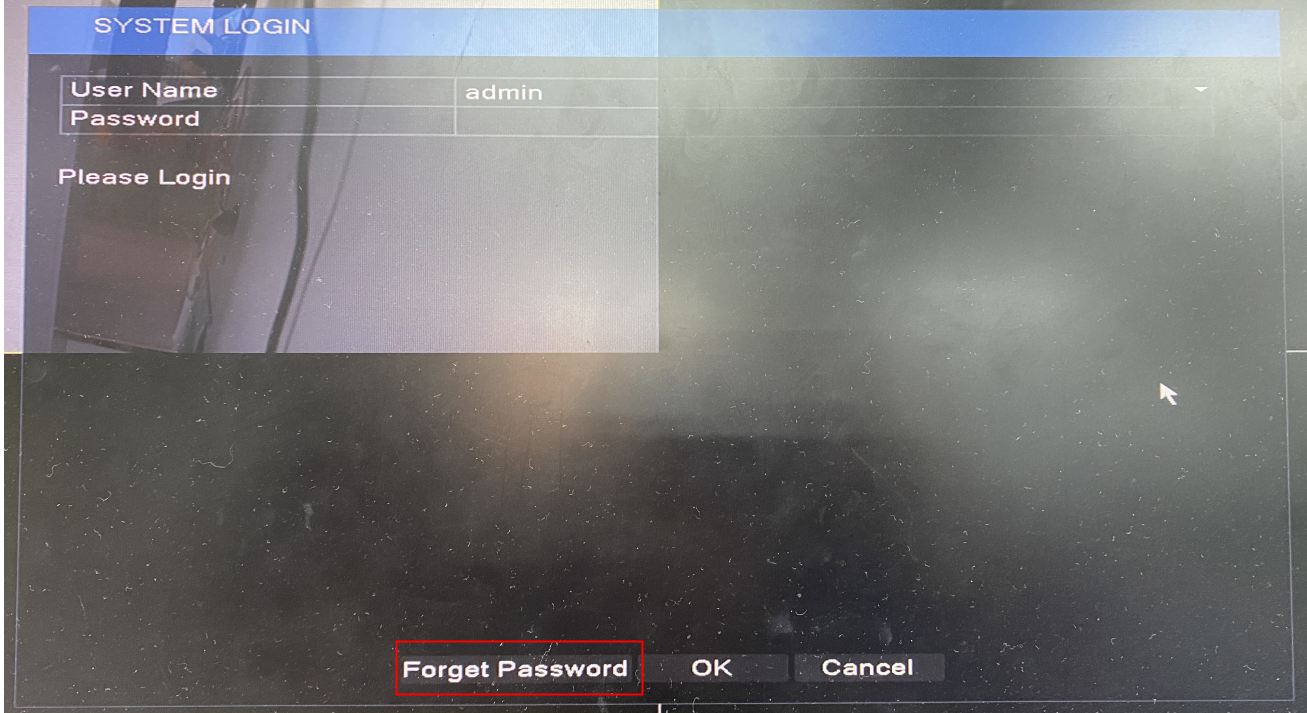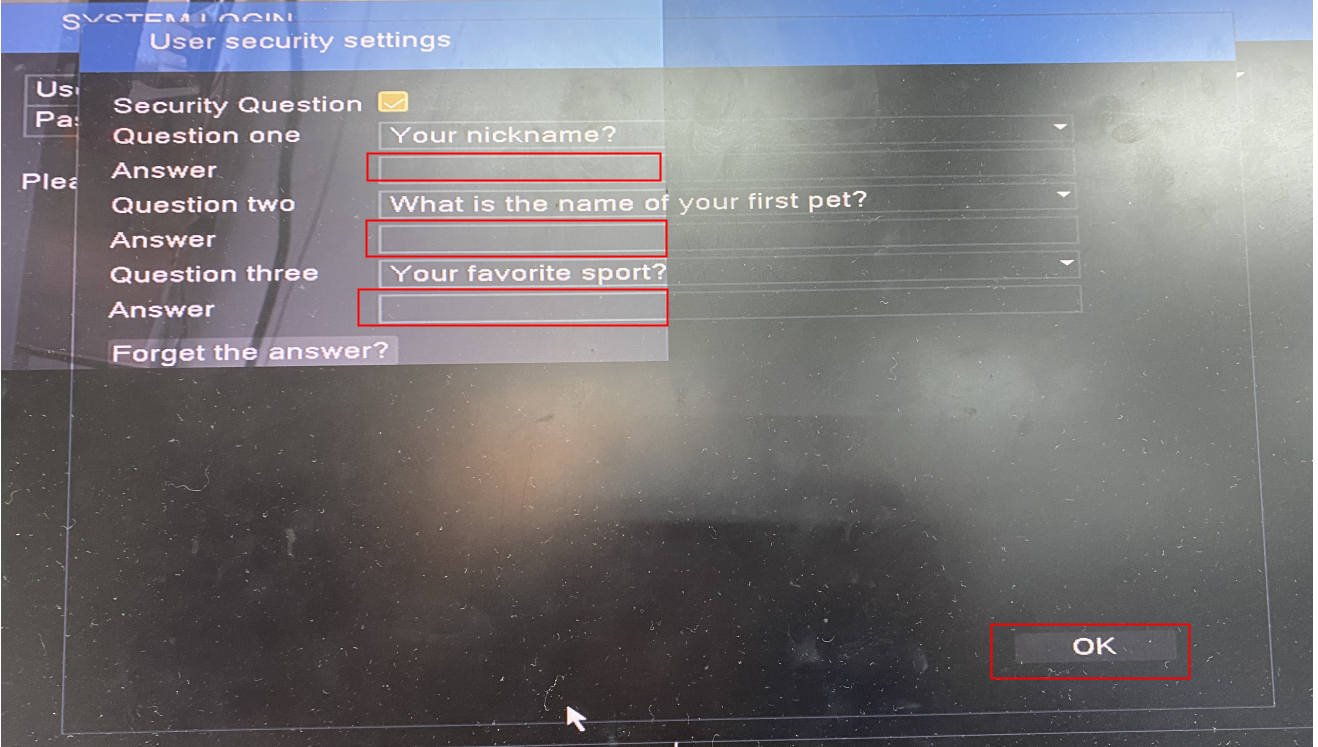 2. If you forgot the answers, please reset the password via the verification code.
1) Click "Forgot the answer"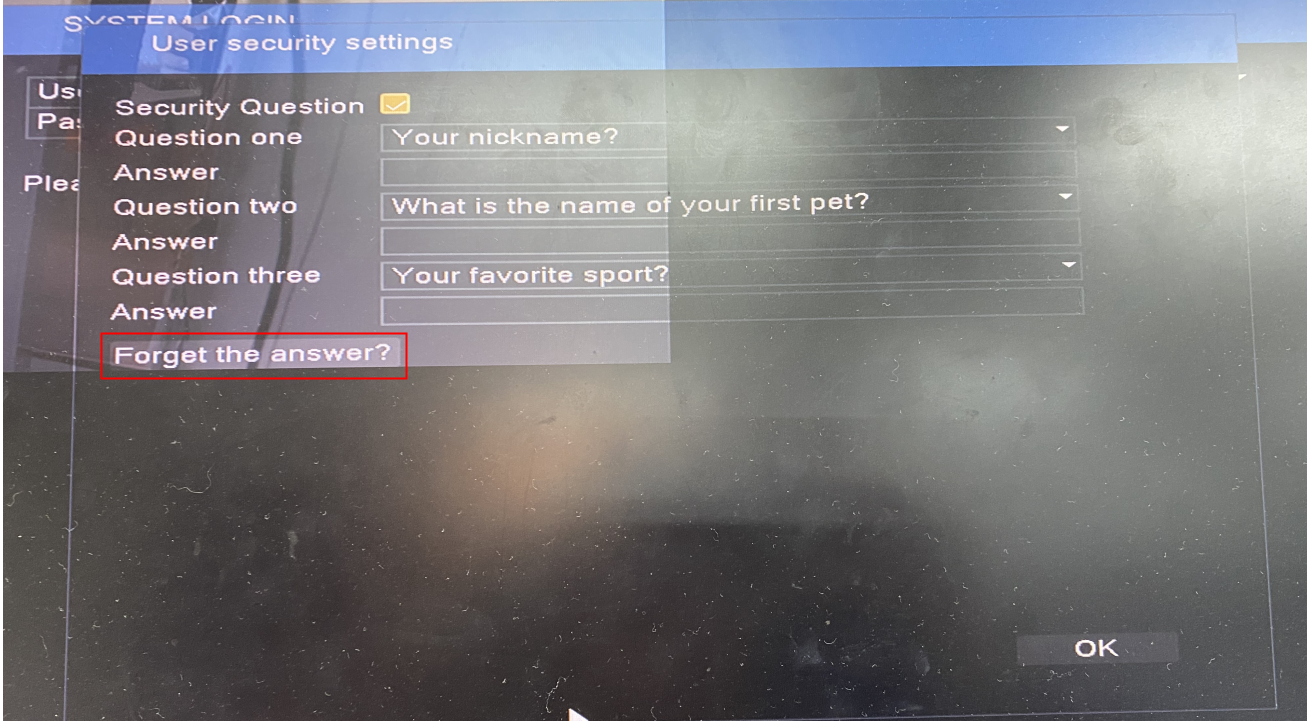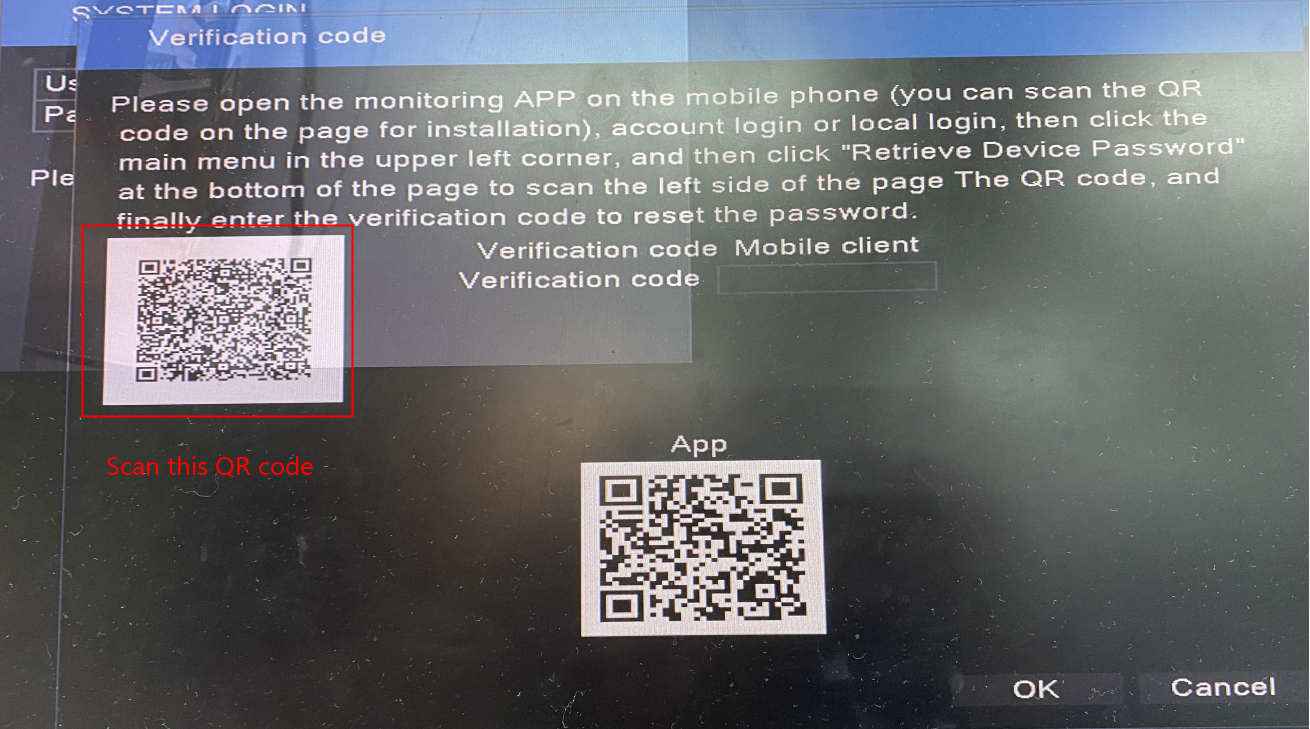 2) Download the APP named Sannce Smart on your phone. You can find the APP on the google play store or APP store.
Login to the APP and click the Main Menu in the upper left corner. Click "Recover Password".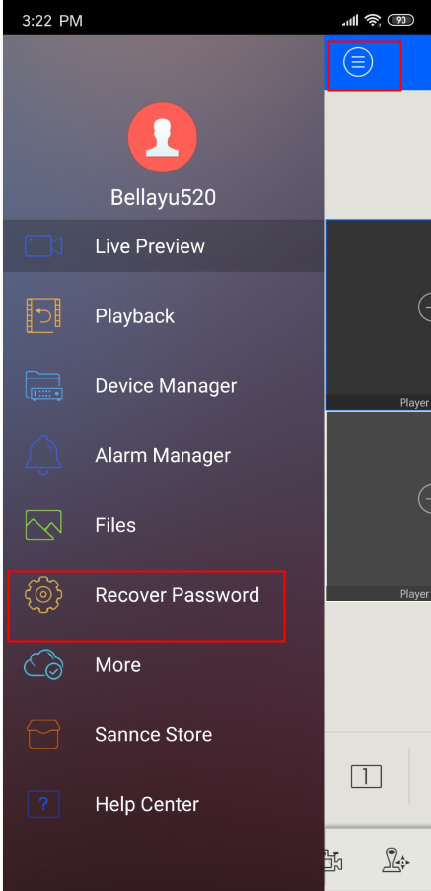 3) Go to the below page and scan the QR code on the DVR monitor. Then you will get a verification code on the APP.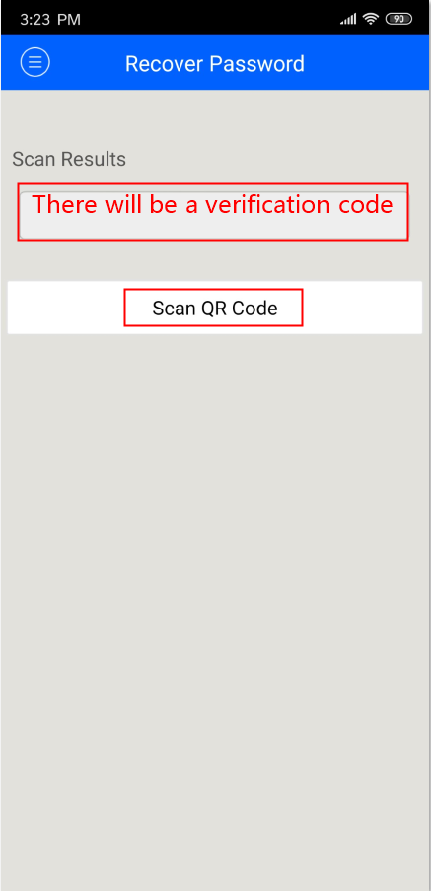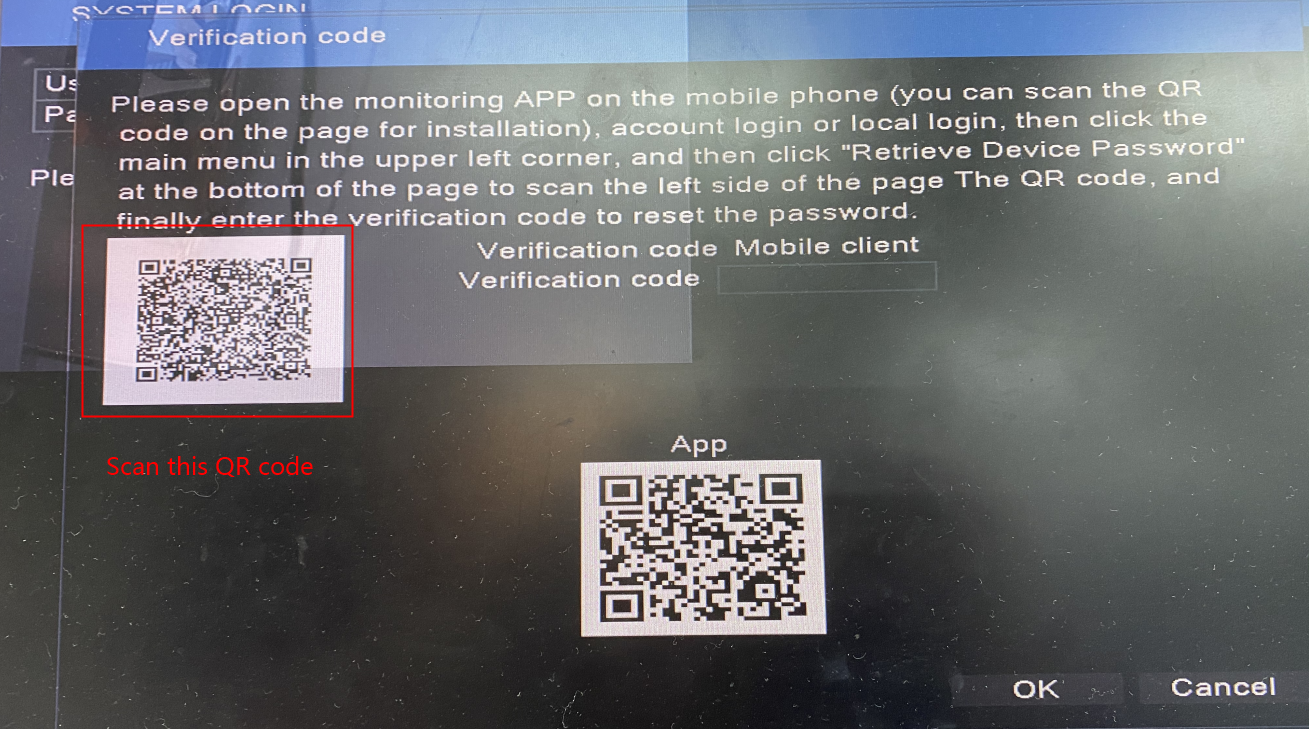 4) Then please input the verification code on the below page. Click Ok and you can set up a new password for the system now.