Applies to: N98PBD/I71FQ/I51FQ
Steps :
1.Please make sure your connection is correct and please use a network cable to connect your camera and your NVR LAN port.
Here is a connection diagram your can refer to it: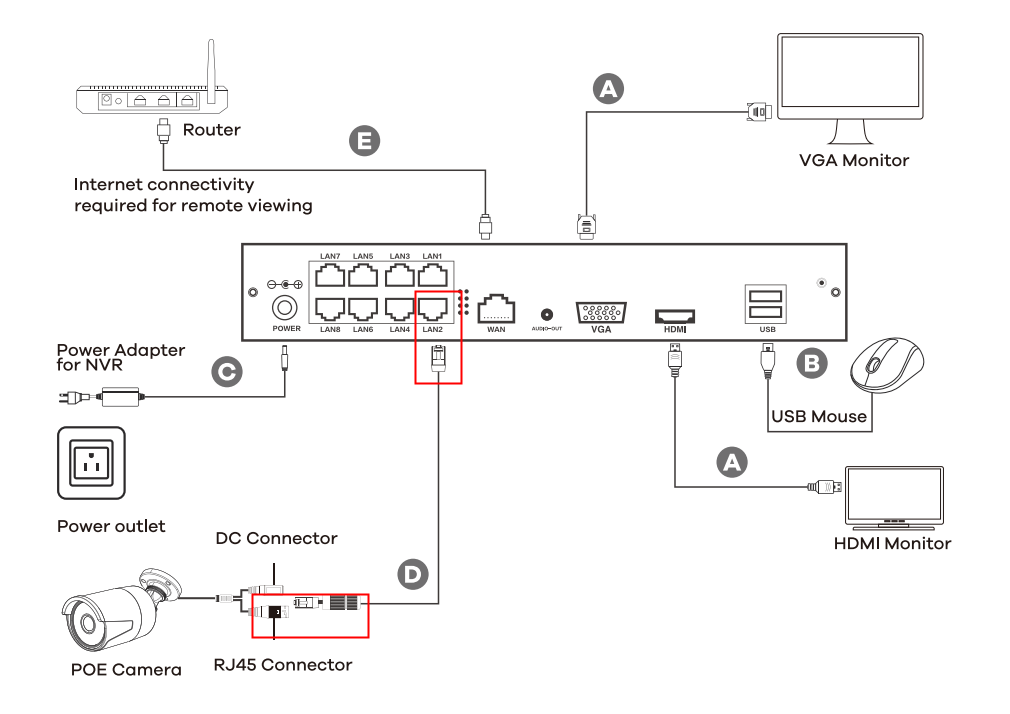 2.Then please turn on your NVR, click Quick set to enter IP channel page.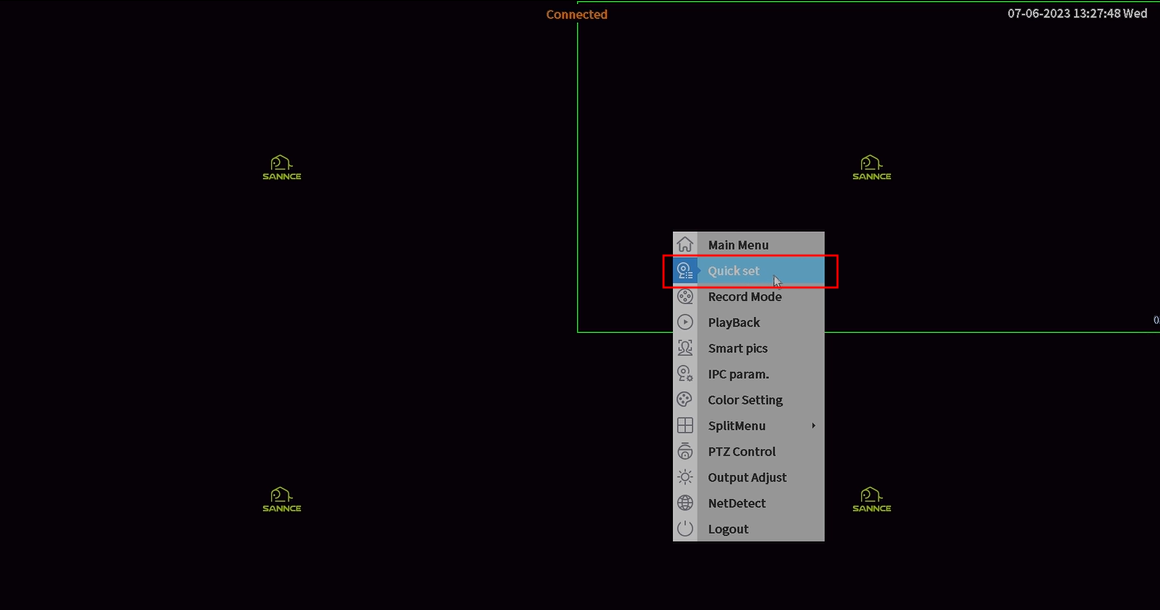 3.Firstly click Search to search your camera IP, then select your camera IP and click Add to add your camera on the system.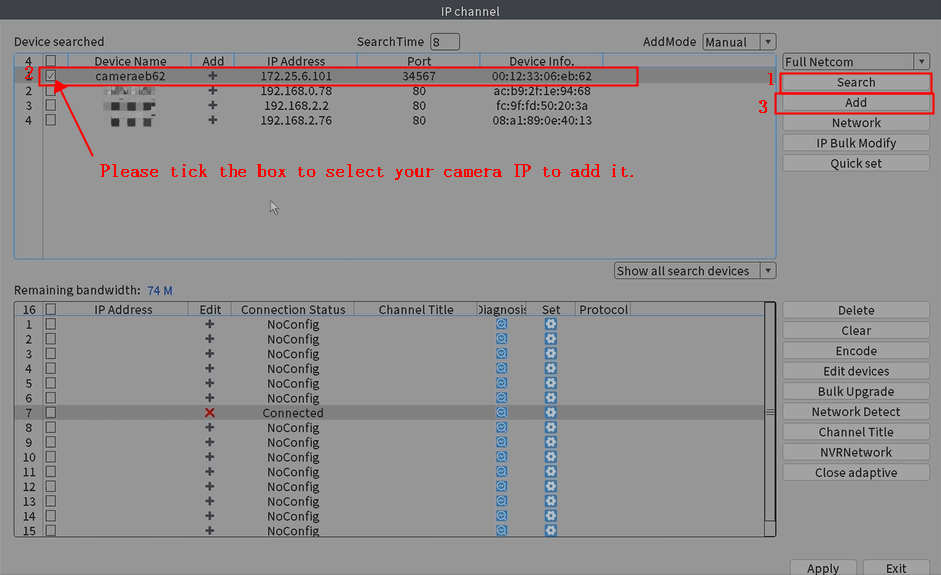 4.After adding successfully, you can see your camera added on the list and its Connection Status is Connected.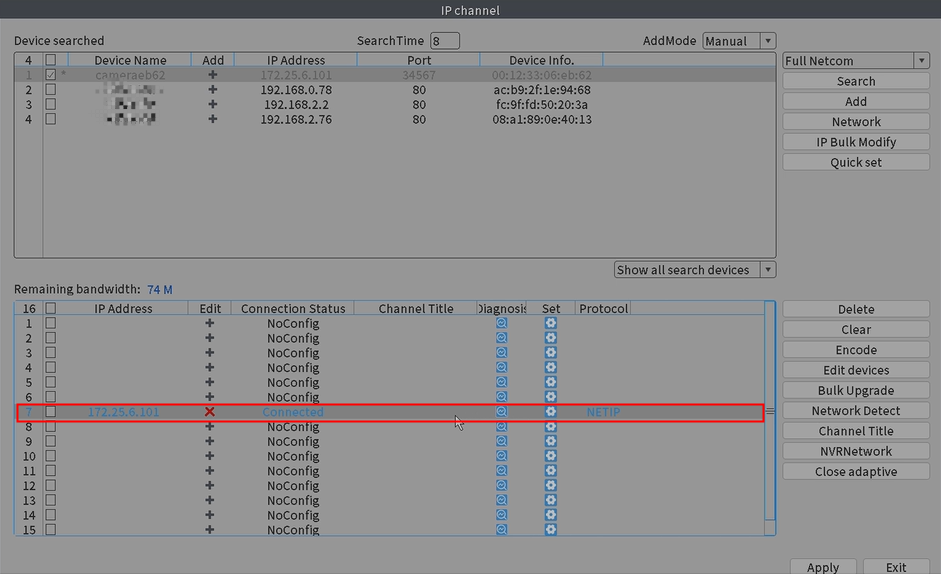 5.Return to the main page, the image is showing on your camera channel.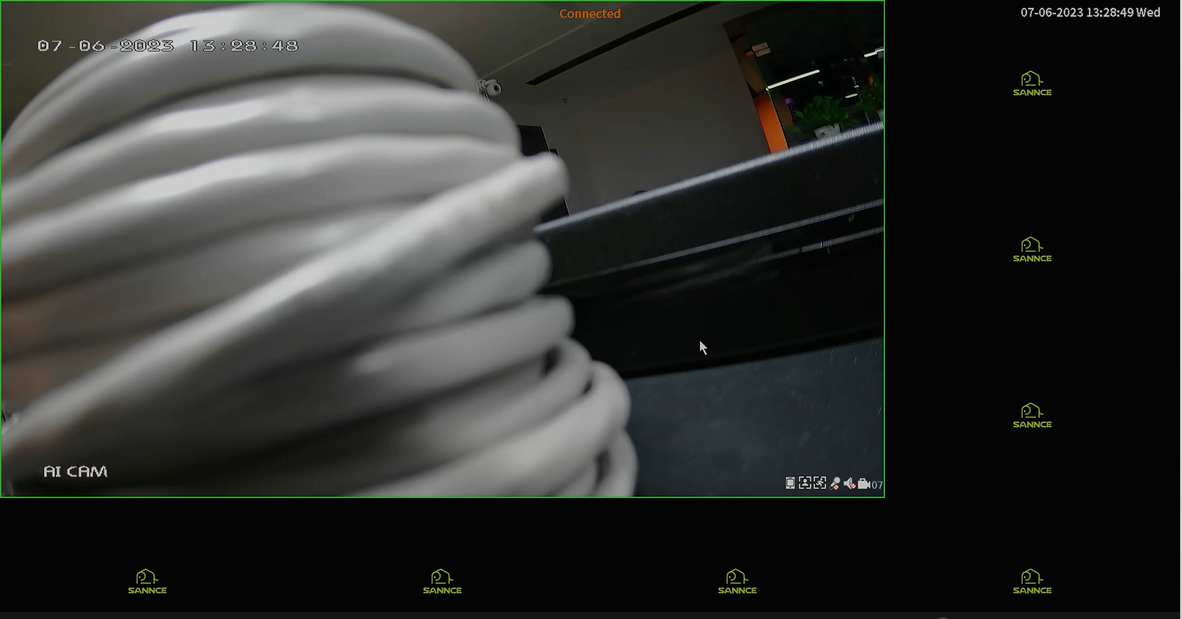 For any other questions, please feel free to contact SANNCE technical support at support@sannce.com by email.
If this article is helpful to you, please click the "helpful" button after you review it. Any comments would be appreciated.